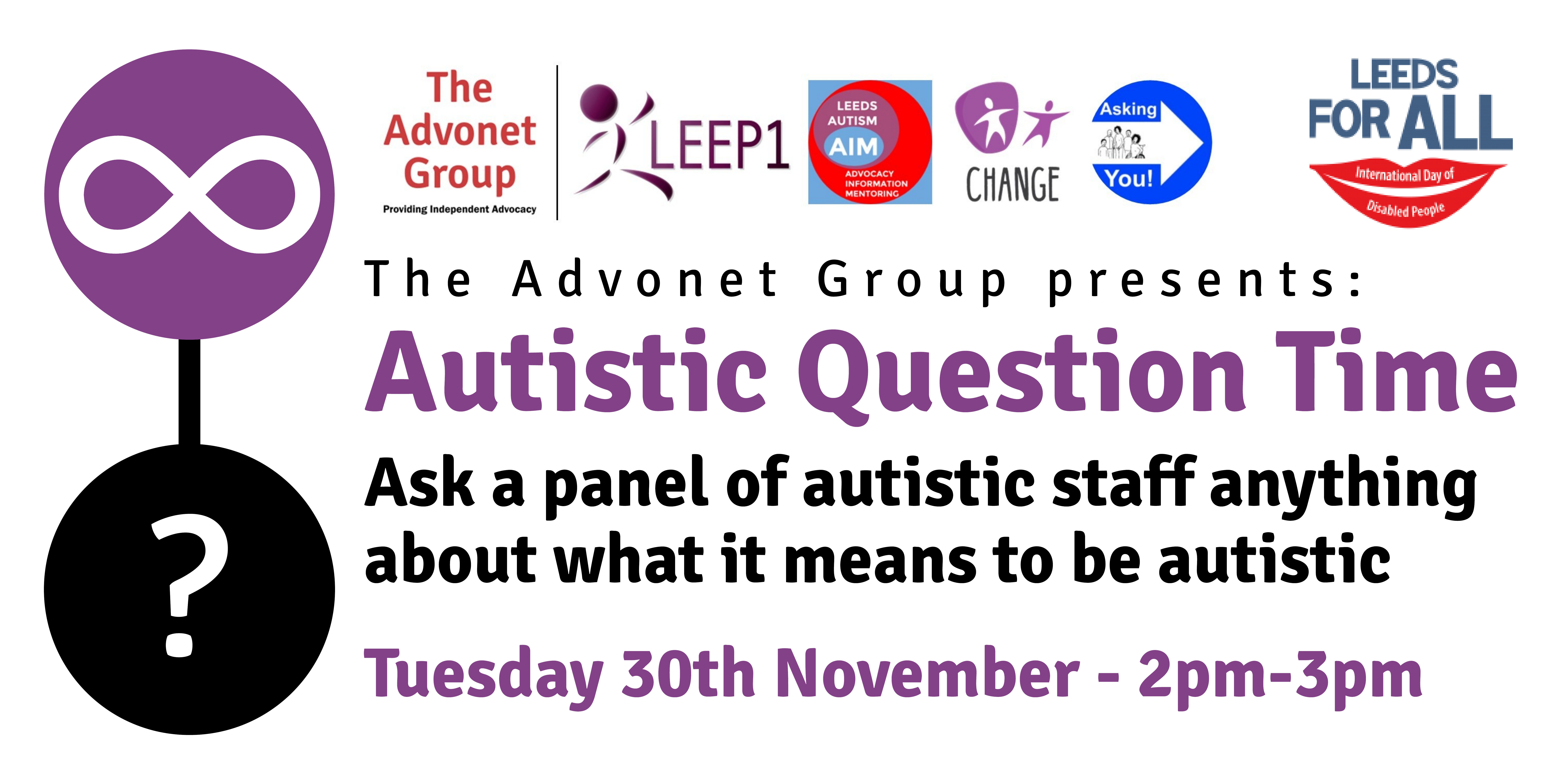 The panel for our upcoming Autistic Question Time event later this month has been confirmed. All four are autistic members of our Leeds Autism AIM team or work elsewhere in The Advonet Group. They are:
All our panellists will be on hand to answer any questions you have during the event, which is on Zoom.
Book your place
Autistic Question Time is on Tuesday 30th November from 2pm-3pm. It is online and free to attend. To book your place, please go to https://autisticquestiontime.eventbrite.co.uk/.
This event is part of Leeds For All, a week-long series of online and in-person events. It is led by Forum Central and William Merritt Disabled Living Centre. A programme of events is available here: https://forumcentral.org.uk/idodp21/