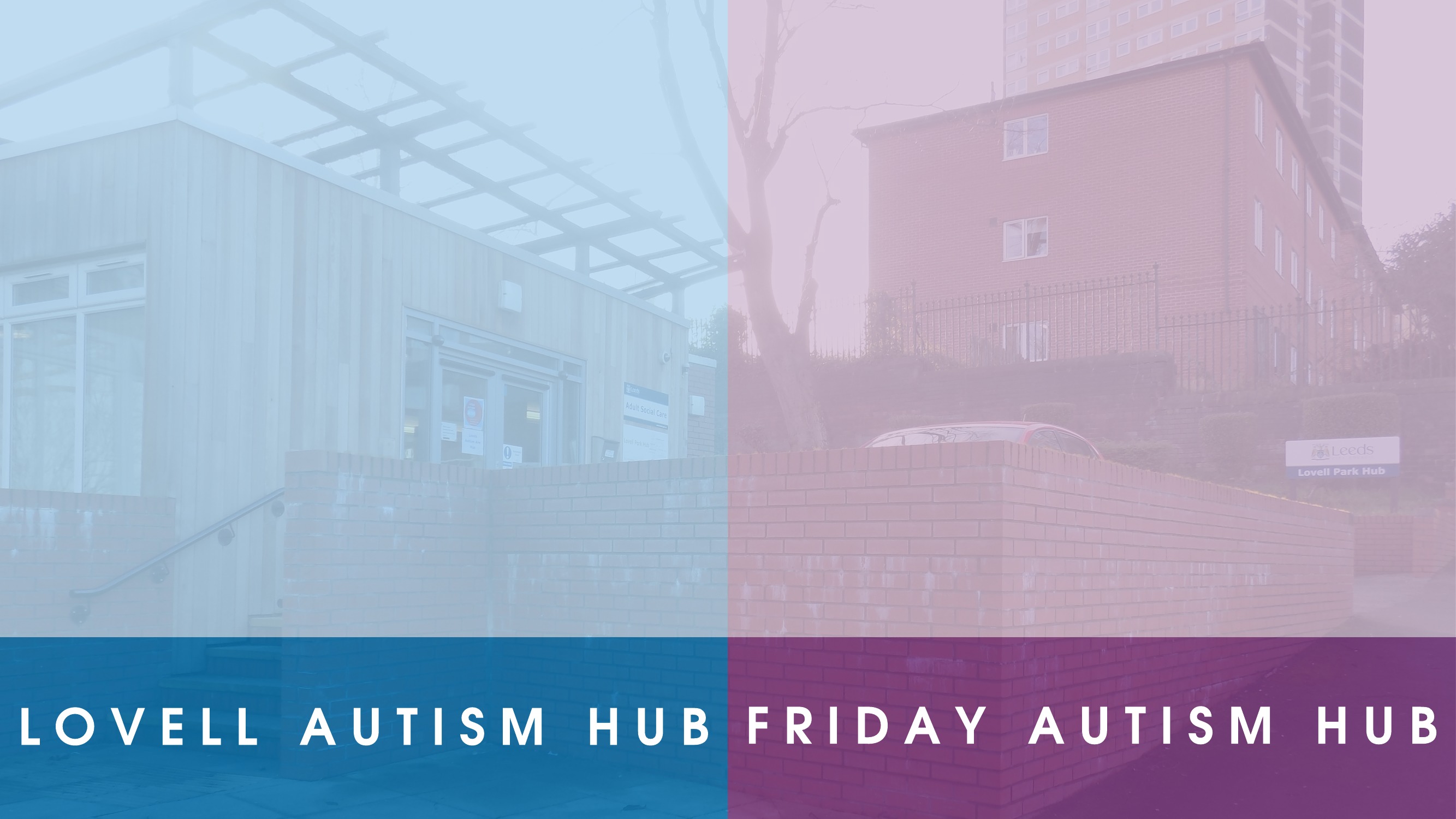 We have a busy drop-in session on next week, whilst it's business as usual at our quiet Friday Hub session for booked appointments. Here is what we have planned next week:
Lovell Autism Hub – Tuesday 20th November – 3:30-7pm
First, we can produce personalised resources between 3:30pm and 5pm. These include autism alert cards, GP profiles and hospital passports.
Next, the Autism Reference Group meets from 5pm to 6:30pm. This is the forum for autistic adults to have their say on services in Leeds; it feeds into the Leeds Autism Partnership Board. Read more about what the meeting is about in this blog post: Autism Reference Group to meet next month
Our monthly Women's Group meets too, from 5:30-6:30pm. They will be talking about social skills – it is open to autistic women who live in the Leeds City Council area.
Ian from Chapeltown Citizens Advice is in to provide information and support around areas such as benefits and personal finance. He's in from 3:45-7pm and has limited slots available. You need to book an appointment to see him; please contact us to do so.
Our staff will be around to provide limited advocacy support, information and signposting.
Friday Autism Hub – Friday 23rd November – 4-7pm
Our quiet Friday Hub session is for booked appointments. There, we can provide the following:
Limited advocacy support
Information and signposting
One-to-one peer support
Support from Chapeltown Citizens Advice
To book an appointment for this or any other Friday session, please contact us.