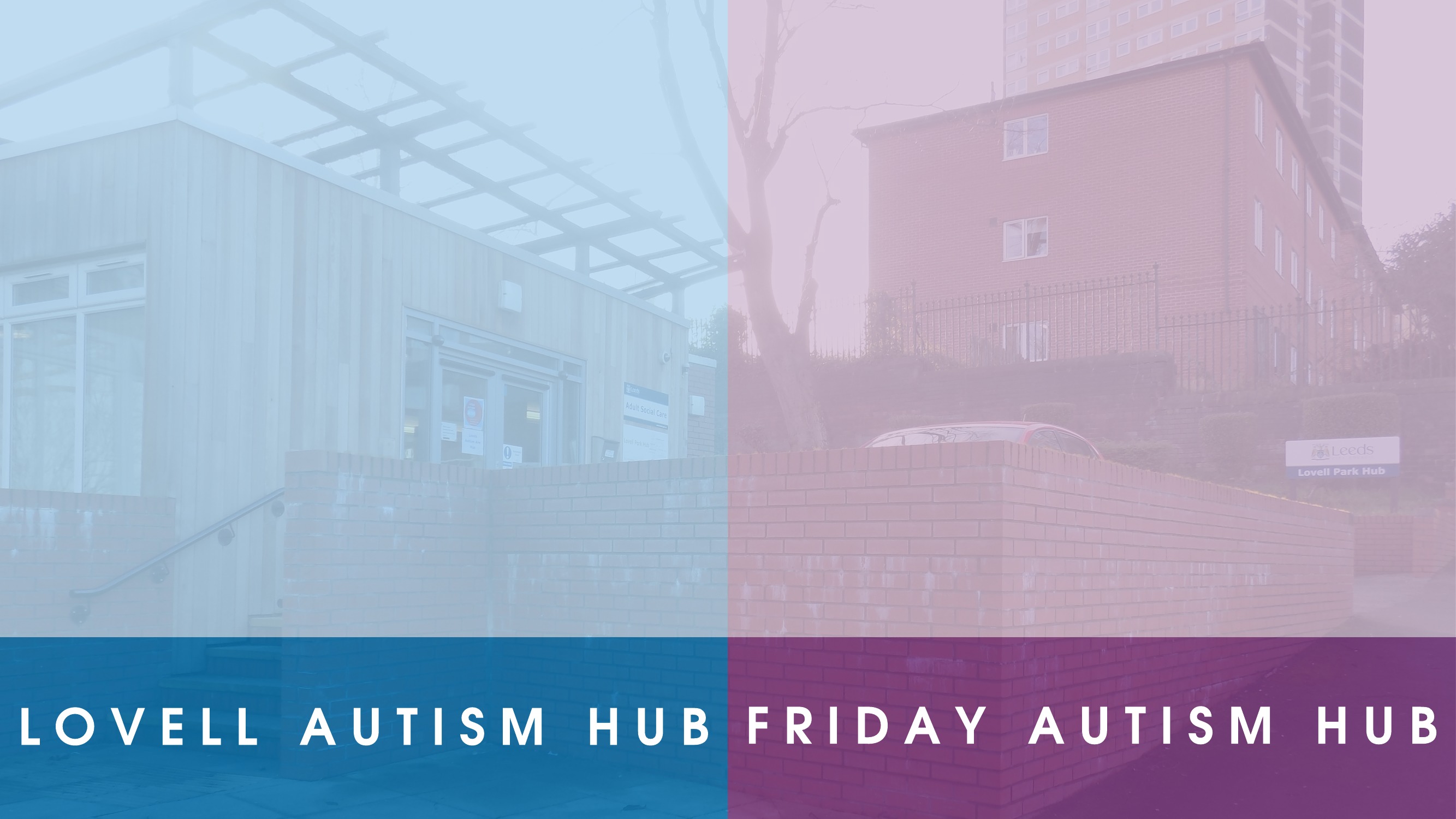 Our weekly and fortnightly hubs continue apace, with a couple of regular items on this coming Tuesday. Here's what we have planned at Lovell for our two sessions:
Lovell Autism Hub – Tuesday 19th June – 3:30-7pm
The DWP will be in from 3:30pm to 5pm to offer one-to-one employment advice. They can give you useful pointers on finding a job, staying in work, preparing for job interviews, job applications and improving your CV. You need to book an appointment in order to see them – contact us if you're interested.
Our monthly Women's Group will be on from 5:30pm to 6:30pm. This time, they will be talking about the topic of sensory processing and how it affects autistic women. The group is open to autistic women who live in the Leeds area.
The Chapeltown Citizens Advice Bureau are in too, from 3:30pm to 7pm. They will be around for one-to-one appointments where they can give useful information on areas like benefits and personal finance. You need to book an appointment in order to see them – contact us if you would like one.
Our staff will be around to offer limited advocacy support, as well as information and signposting. We'll also have refreshments available, including free or pay-as-you-feel tea and coffee.
Friday Autism Hub – Friday 22nd June – 4-7pm
Our fortnightly Friday session is nearly fully-booked. At these sessions, we can offer one-to-one peer support, limited advocacy support, info and signposting and employment advice.
If you want to come to any future Friday Hub sessions, you will need to book an appointment. You can do so by contacting us in the following ways:
---
Where is the Hub?
The Hub is located in Lovell Park, on the outskirts of Leeds City Centre. It can be found at this address:
Lovell Park Hub
Wintoun Street
Leeds
LS7 1DA
Here are some resources to help you find your way there: