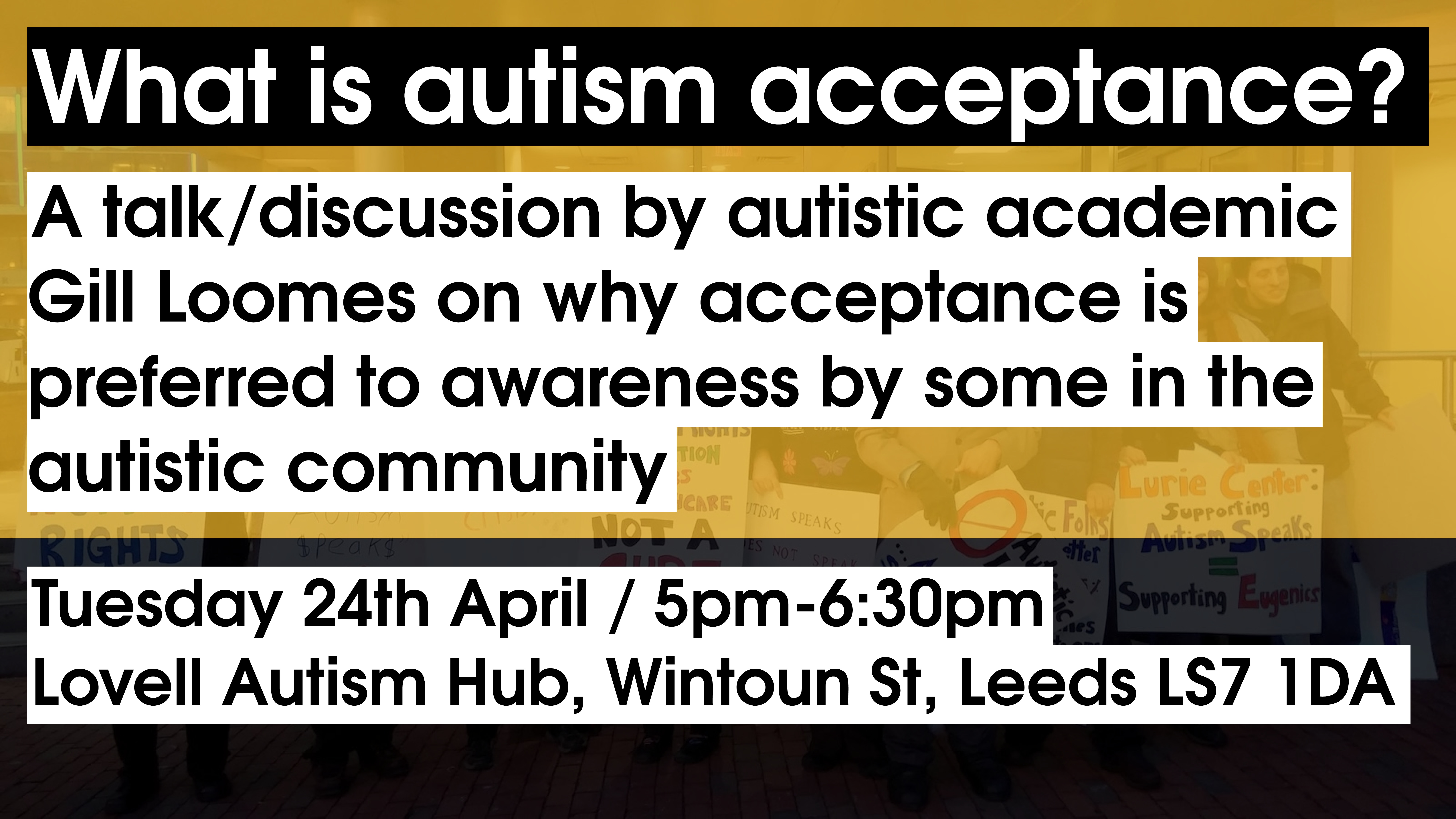 Gill Loomes, an autistic academic who did a talk on autism acceptance, has made her slides available for public view! The slides are in PowerPoint format and can be downloaded at this link:
What is Autism Acceptance? A slideshow by Gill Loomes
Gill will be putting a video of her talk online in due course. We will share the link to the video as soon as it goes live.