As part of our toolkit of Christmas and New Year resources for the upcoming festive period, we have produced a three-week planner. It covers the three weeks when Christmas and New Year take place.
The planner also lists when all the Bank Holidays are happening. The picture below shows you what the planner looks like.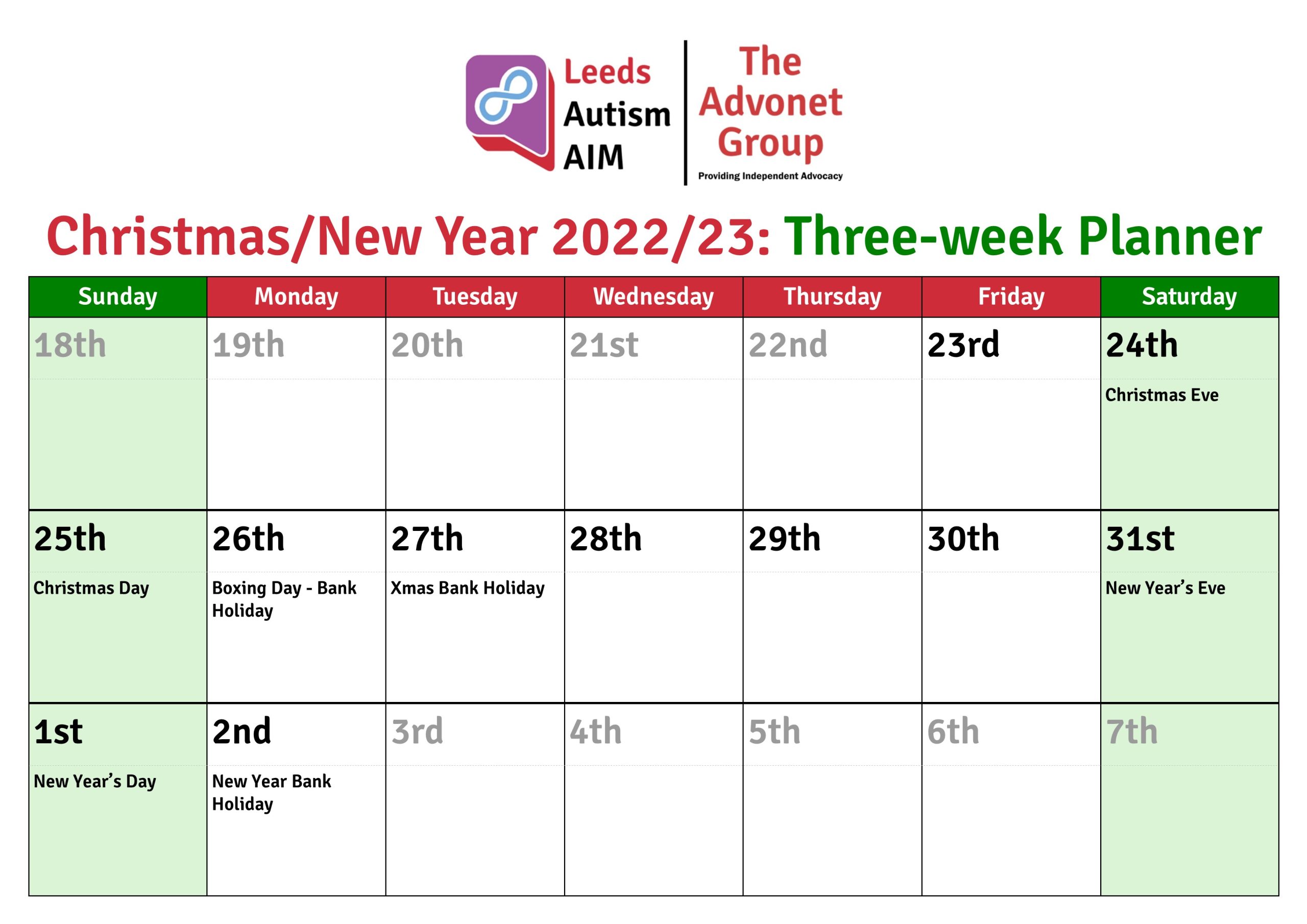 Download a free Planner
If you would like a free Three-Week Planner, please click on the buttons below. It is available in both Jpeg and PDF format, so you can access them using a smartphone, tablet, laptop or desktop computer.
For any questions, please email us at [email protected].