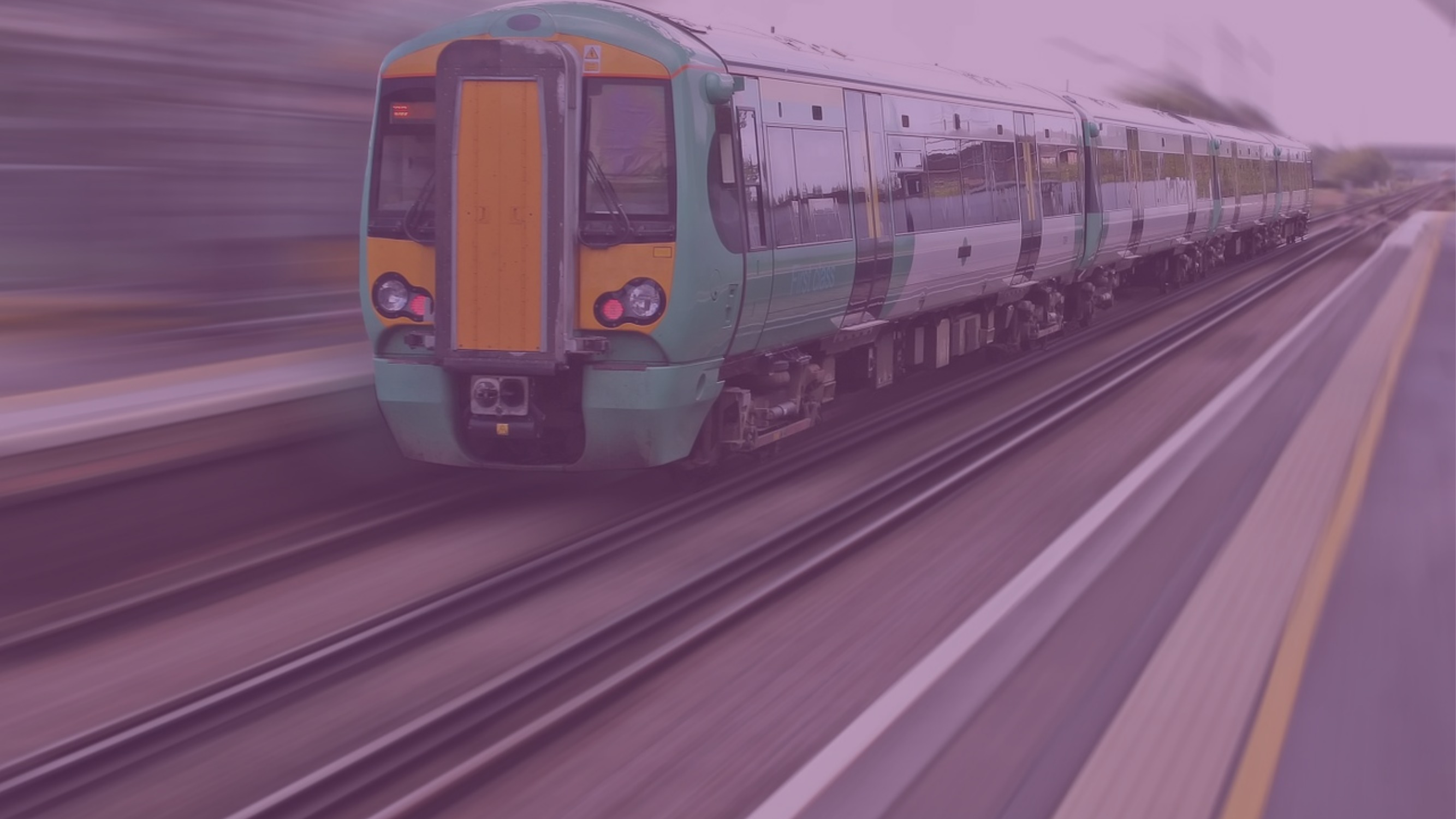 Starting this week, the Government brought out a new rule, stating that everyone using public transport must wear a face covering. However, some people are exempt from this rule, including disabled people. Autistic people are in that group, as are people with learning disabilities.
Some organisations including First Group, who run most bus services in Leeds, have produced cards that people can cut out and show to drivers, conductors and at turnstiles. We have produced one ourselves for autistic people, which you can see below: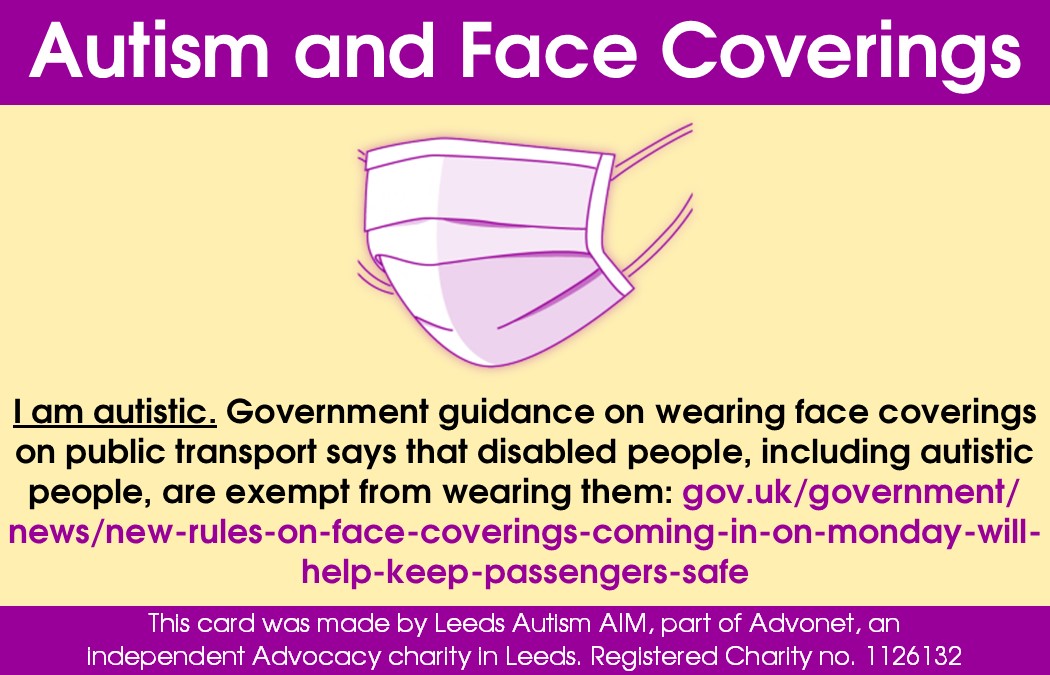 Like our COVID-19 alert card that we produced over a couple of months ago, this explains the card's purpose. Some autistic people may be unable to wear a face covering for sensory reasons e.g. finding fabric uncomfortable to the point of experiencing sensory overload. Others may also have a condition that affects their breathing such as asthma.
To use the card, please tap and hold on it and, in the menu, select 'download image' to save it on your smartphone. Then, you can use it by saving it or moving it to your pictures folder. Then, when on the bus or train, find the image and show it to the driver when they ask why you're not wearing a face covering.
You can see the card in your browser by opening this link: Autism and Face Coverings