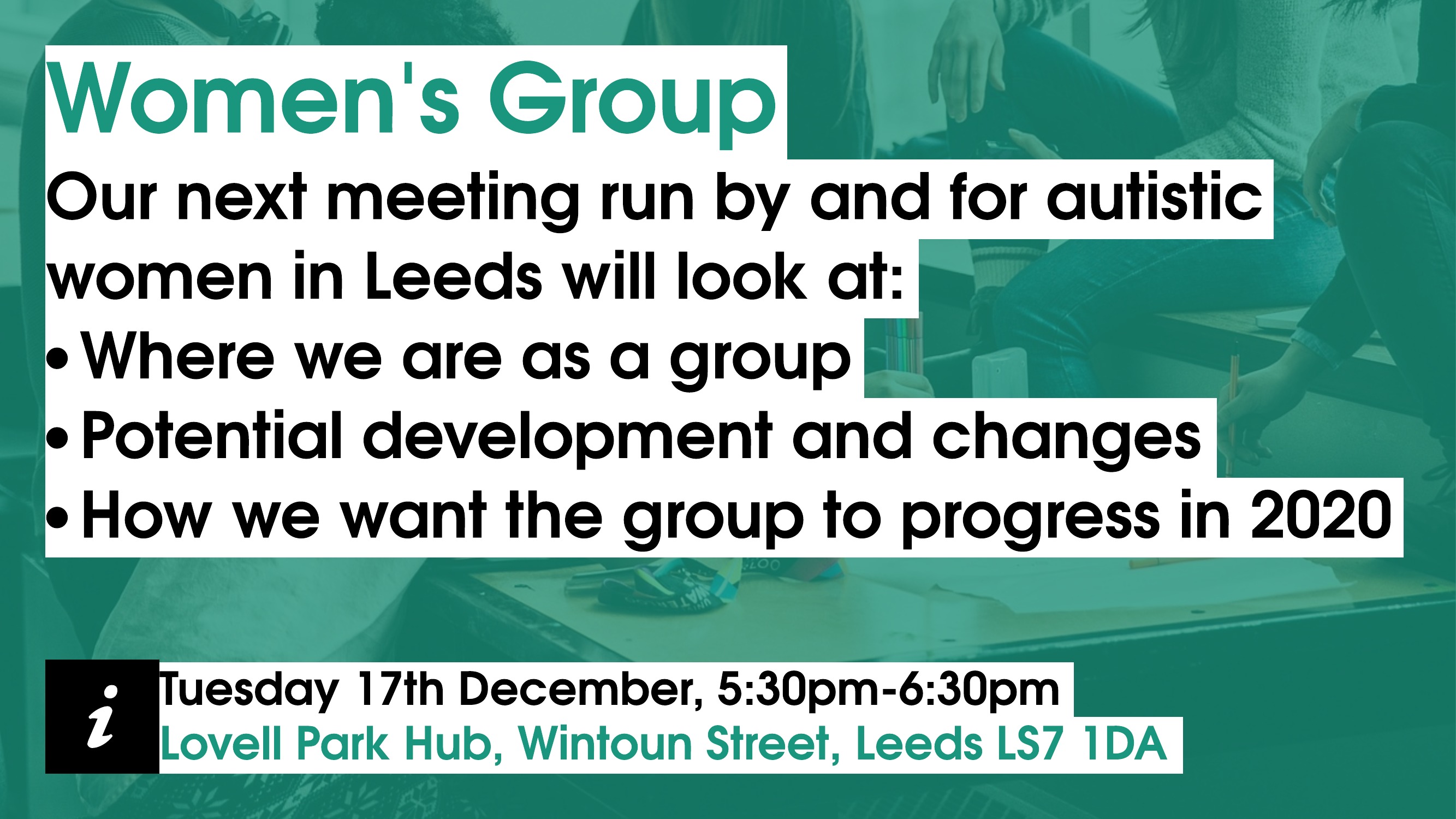 Next month, our autistic-led Women's Group's meeting will talk about where it is at the moment. The group will also be looking at changes the group would like to make for next year and at any potential developments.
It is led by two autistic members of AIM staff, with support from autistic volunteers. It is for autistic women who live in the Leeds City Council area, is free to attend and takes place at our drop-in Hub on the third Tuesday of every month.
When and where?
The next meeting is on Tuesday 17th December. It runs from 5:30pm to 6:30pm. It will be at the Lovell Autism Hub in Leeds, at this address:
Lovell Park Hub
Wintoun Street
Leeds
LS7 1DA
There is limited parking available at the Hub, but plenty of regular bus services stop nearby. For more details on parking, directions and bus services, please go to our Lovell Autism Hub page.
If you have any questions about the Women's Group or can't make it but want to share your ideas, please email us at [email protected].