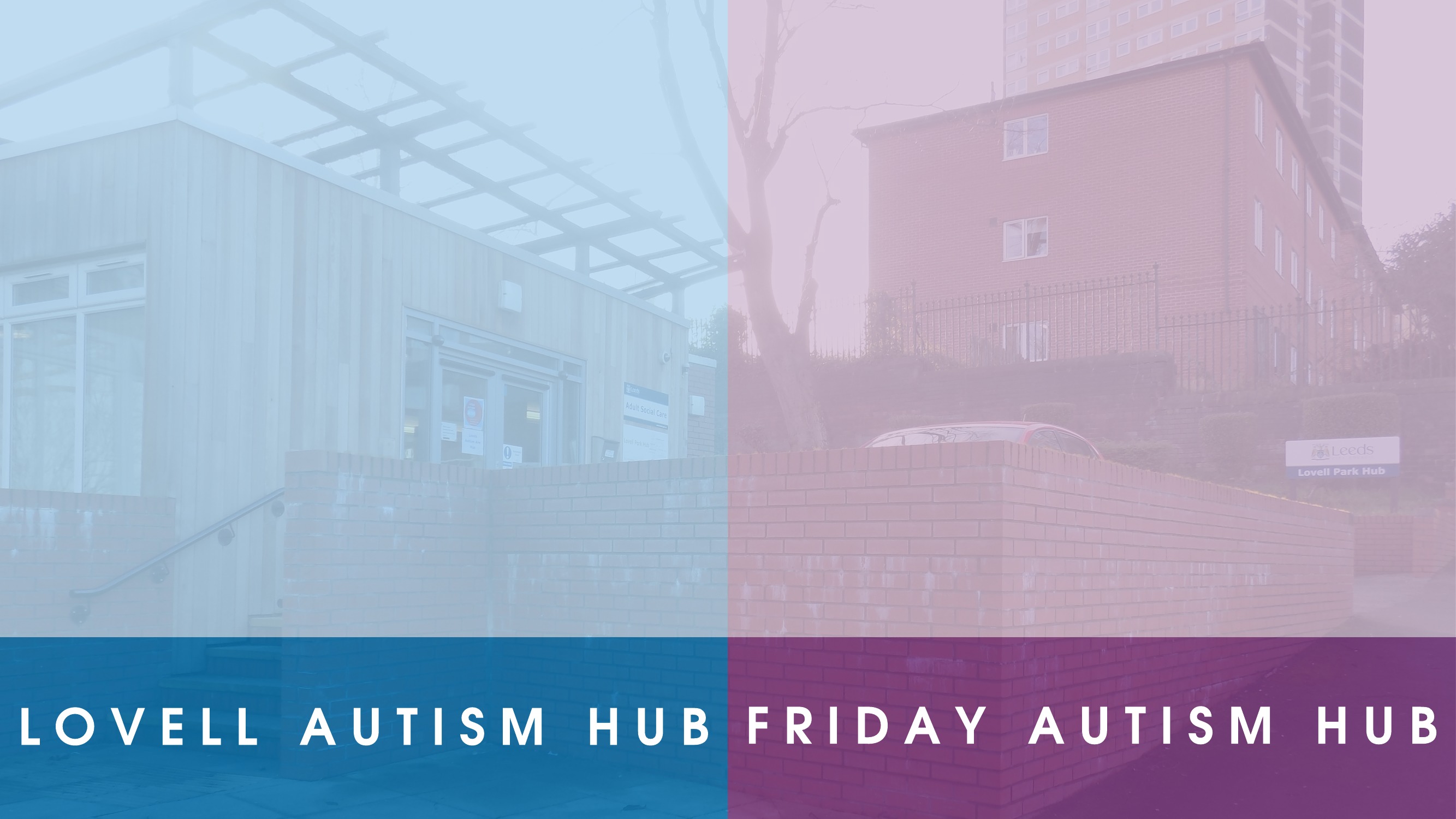 Our Hub sessions this coming week have a couple of regular groups alongside all of the usual advocacy and information support for autistic adults in Leeds. Here's what we have lined up for Tuesday and Friday:
Lovell Autism Hub – Tuesday 13th November – 3:30-7pm
First, the Leeds Autism Diagnostic Service (LADS) team have their consultation session from 3:30-5pm. This is for any adults or parents/carers/partners of adults in Leeds who want more info on getting a diagnosis or additional advice about autism.
Next, Carers Leeds have their monthly Carers Group from 5-6:30pm. It is for parents, carers and partners of autistic adults living in Leeds and is free to attend.
Ian from Chapeltown Citizens Advice is in for the whole session. He can offer one-to-one support around issues such as money and benefits. You need to book an appointment with us to see him; email us at [email protected] to do so.
Our staff team will be around to provide limited advocacy support, information, signposting and in some cases, peer support.
Friday Autism Hub – Friday 16th November – 4-7pm
Our Friday hub session is for booked appointments only. We can offer the following there:
Limited advocacy support
One-to-one peer support from our Peer Support Worker to help understand autism
Employment advice
Information and signposting
Please book an appointment if you want to come to the Friday Hub; you can do so by contacting us.
Directions to the Hub are available on our Lovell Autism Hub page.