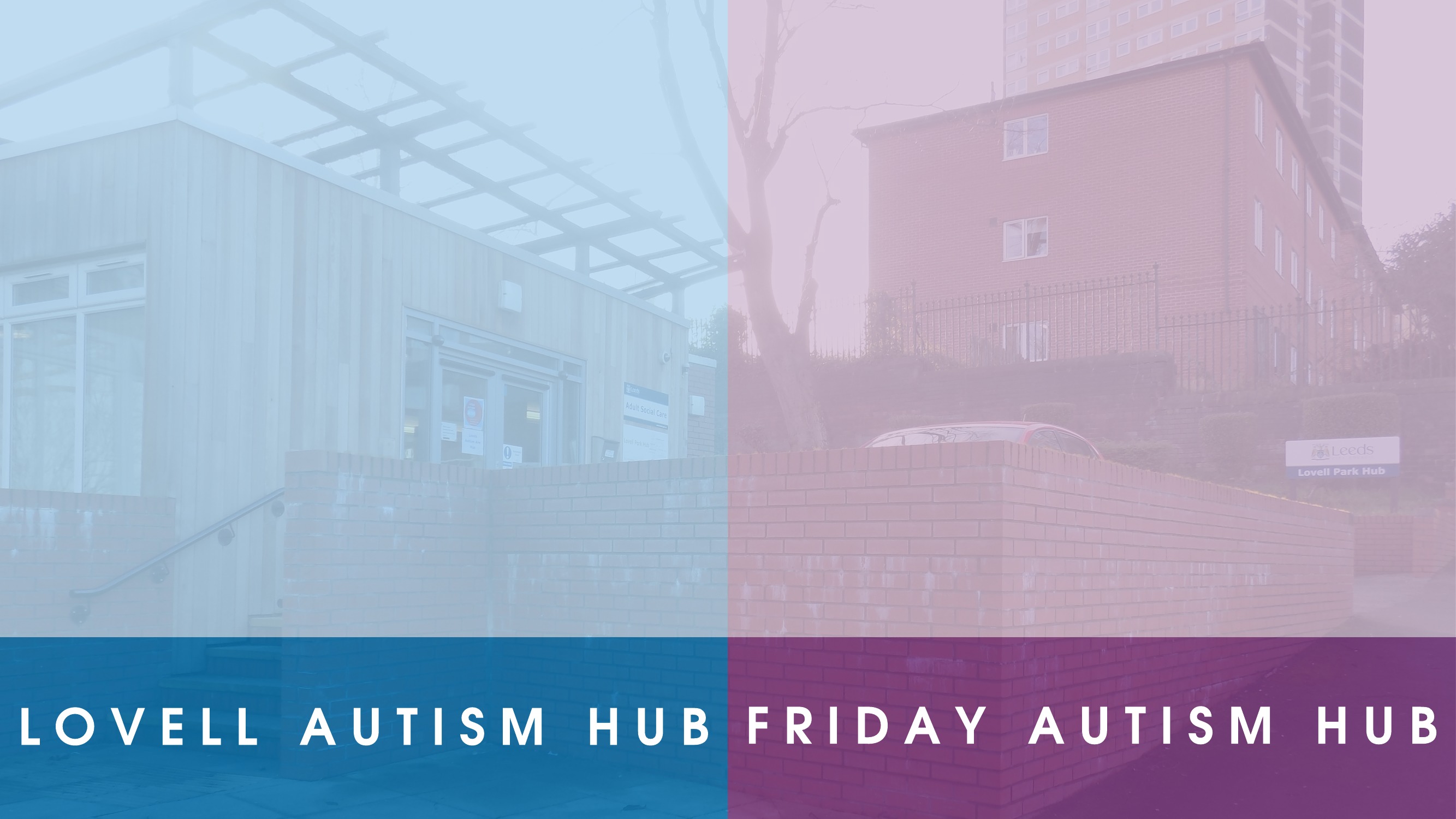 Both of our regular Hub sessions continue, offering a mix of advocacy, information, signposting and peer support. Here is what we have on over the next week at Lovell Park:
Lovell Autism Hub – Tuesday 30th October – 3:30-7pm
We are able to produce personalised resources from 3:30pm until 6pm. These include autism alert cards, GP profiles and hospital passports. They can be made to say what you want to say in difficult situations or when you are visiting a hospital/GP's surgery.
Ian from the Chapeltown Citizens Advice Bureau is in to give one-to-one support over issues like benefits and money for the whole session. To see him, you need to book in advance – contact us to book an appointment with him.
Finally, our staff and volunteers are around to help too. Our staff can provide limited advocacy, information, signposting and peer support.
Friday Autism Hub – Friday 2nd November – 4-7pm
Our Friday Hub session is just for booked appointments. There, we can offer the following:
Limited advocacy support
Information and signposting
One-to-one peer support to help you understand what it is to be autistic
Support from the Chapeltown Citizens Advice Bureau
To book a slot this Friday or for any other Friday, please email us at [email protected]. If there are no slots available, we will try to book you in at a later date.
To get to the Hub, please visit the Lovell Autism Hub page of our website. You will find directions and a list of bus services that stop near the Hub.