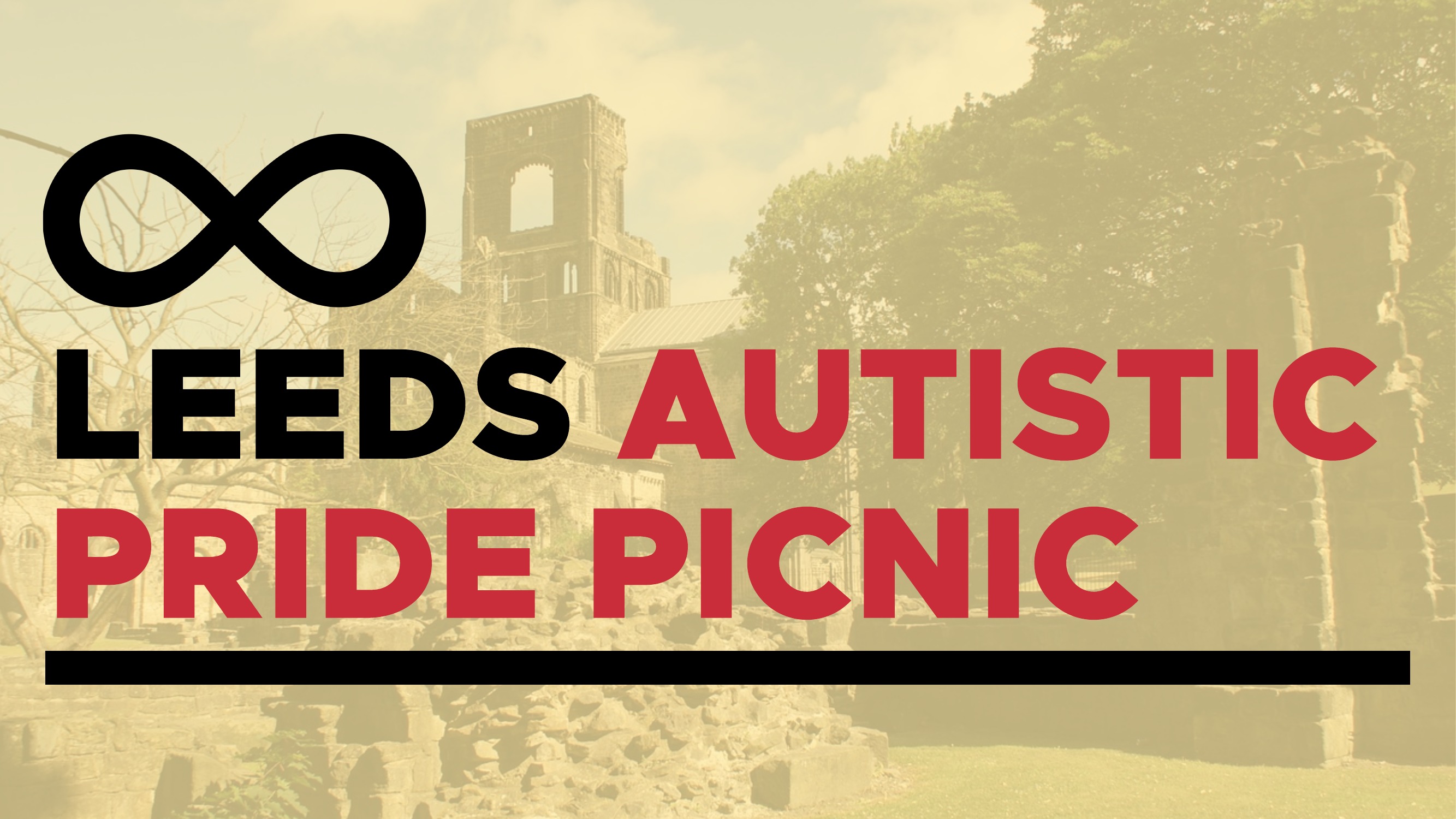 Leeds is to host its' first ever autistic pride picnic this September. The picnic will take place on Sunday 23rd September from Noon until 6pm. It will be held at Kirkstall Abbey Park, around three miles from Leeds City Centre.
The picnic is being organised entirely by autistic adults who live locally. In due course, a couple of speaking slots will be arranged. It is open to autistic adults and children, plus parents, carers and partners of autistic adults. Allistics, allies of autistic people, are also welcome.
This event is based on other autistic pride picnics held across the country in towns and cities including London, Manchester and Reading. Its aim is to celebrate autistic pride – here is a link to a piece on Autistic UK's website about it: https://autisticuk.org/autistic-pride/
Useful info
Visitors to the picnic can come for as long or as little as they like. Visitors should bring their own food to the picnic, although some who are there may be willing to share.
Kirkstall Abbey Park has an accessible toilet in its Visitor Centre. There is also accessible parking available over the road at the Abbey House Museum. There are shops and pubs nearby, including the Kirkstall Bridge Retail Park.
Buses that stop near the park's main entrance are the 33 and 33A to Guiseley and Otley, and the 757 to and from Leeds Bradford Airport. The park's address is as follows:
Kirkstall Abbey Park
Kirkstall Road
Leeds
LS5 3EH
Here is a pic of the park's entrance: