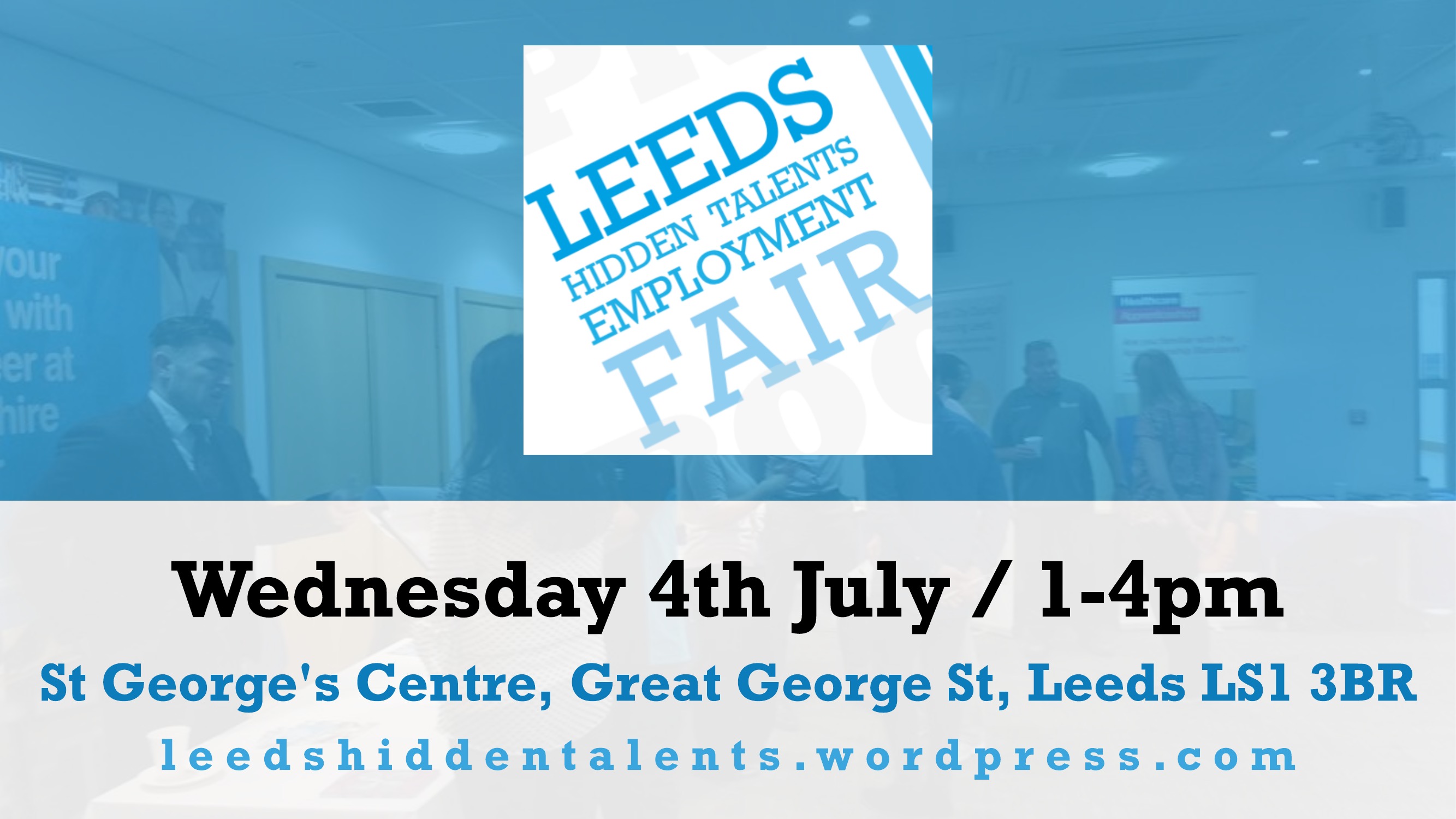 A number of stallholders have been confirmed for this year's Leeds Hidden Talents Employment Fair. Among them are many employers who are based in Leeds and employment support services run for autistic adults. Here is who have confirmed so far:
Employers
Employment support/information
In addition to all of those stallholders, there will be info from the DWP around Access to Work and the Jobcentres. The event will be on Wednesday 4th July from 1pm to 4pm at the St George's Centre, Great George Street, Leeds LS1 3BR.
For further information on the event, please visit the Leeds Hidden Talents website.