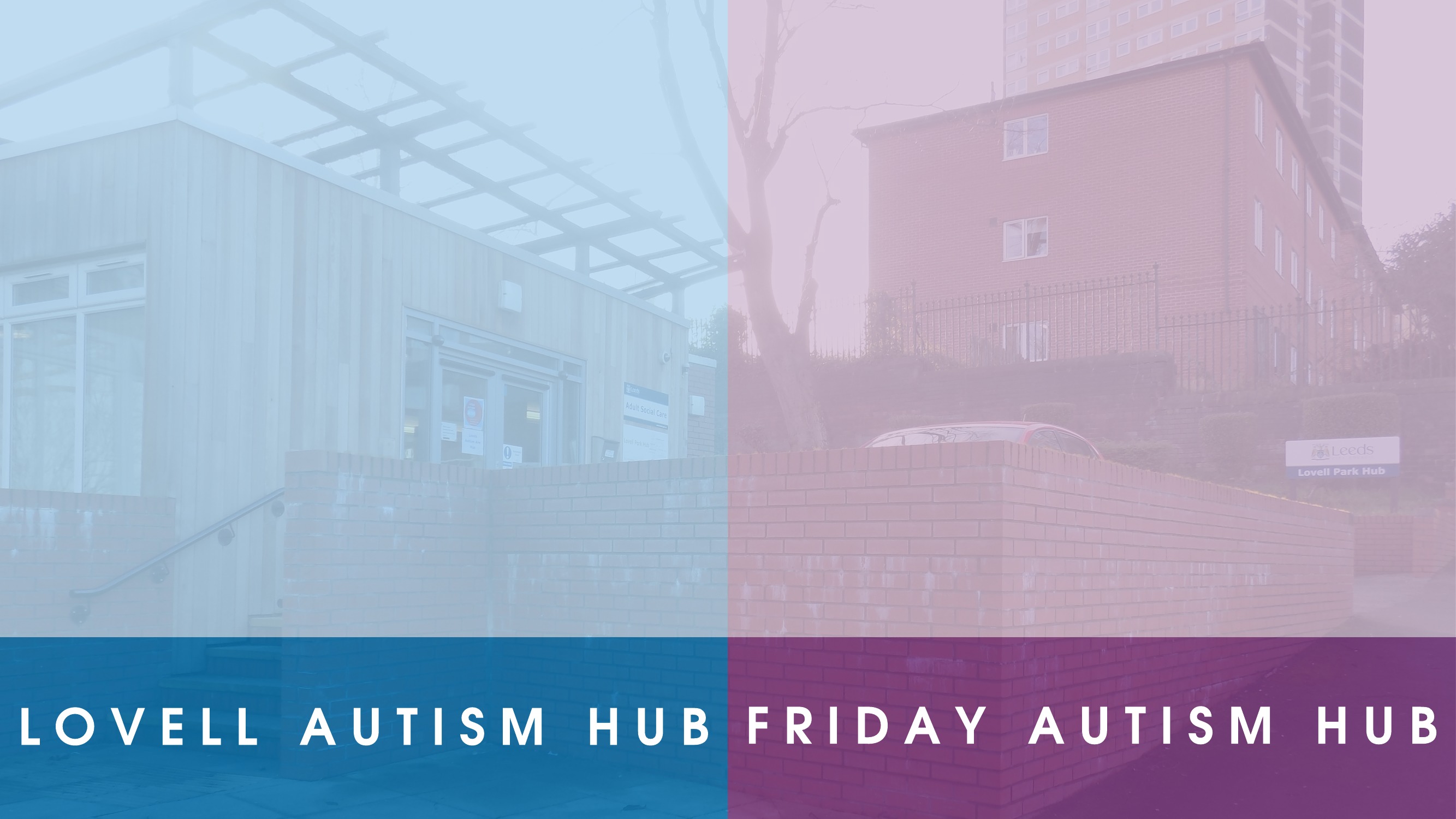 We continue on into the new year with our Tuesday drop-in session and fortnightly session on Fridays for booked appointments. Here's what we have in store for both:
Lovell Autism Hub – Tuesday 16th January – 3:30pm-7pm
First on at Lovell, we have a guest speaker from the DWP. Angie Balmer, who is the Learning Disability and Neurodiverse Conditions Community Partner for West Yorkshire, will be talking about how visits to Jobcentres can be made less stressful. Angie will be talking from 4pm and will be around to answer any questions you have.
Our monthly Women's Group is on from 5:30pm to 6:30pm. They will be talking about diagnosis and how it affects autistic women. The group is open to all autistic women in the Leeds area.
We will be able to produce personalised resources throughout the session, including autism alert cards, GP profiles and hospital passports.
Ian from the Chapeltown Citizens Advice Bureau is in from 3:30pm to 7pm. He will be in to give useful information on benefits, personal finance issues and other difficult, complex topics.
Our staff will be in to provide limited advocacy support, information and signposting. The cafe will be open too.
Friday Autism Hub – Friday 19th January – 4pm-7pm
Our Friday session is for booked appointments, where we can give limited advocacy support and provide information and signposting. We also have Ian in from the Chapeltown Citizens Advice Bureau in from 4pm to 6pm. He can give info on benefits, money and other tough topics.
If you would like to book an appointment for the Friday session, please do so via our contact page and we'll sort out a time with you.