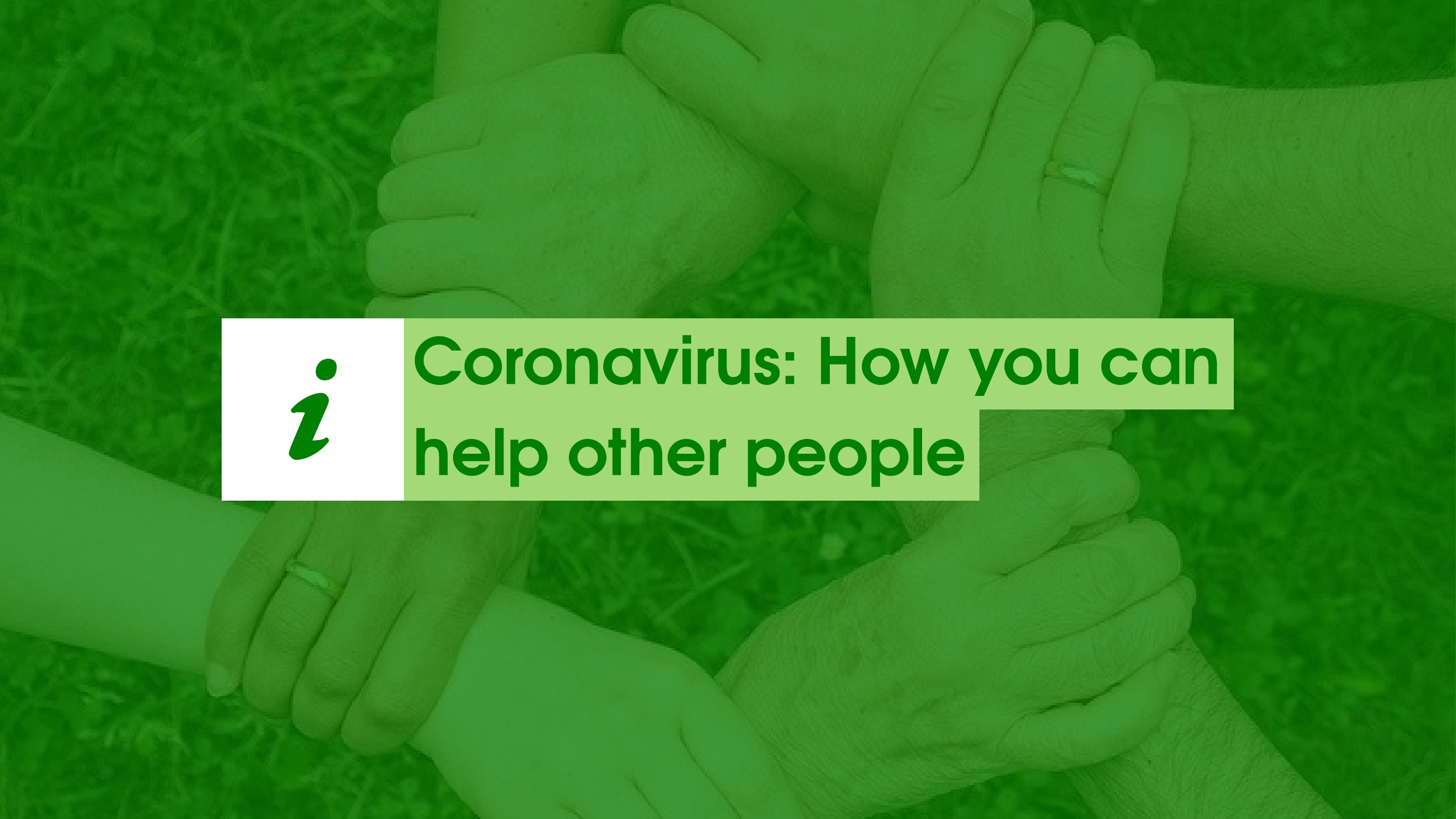 It's a difficult time for many of us, but if you feel like you can help other people in need, there are many ways to offer support. It could involve helping out local health services, supporting people in the community or even offering support from the comfort of your own home!
Here is a list of ways you can support other people during the Coronavirus pandemic:
We will add to this list periodically as more opportunities to support other people become available.