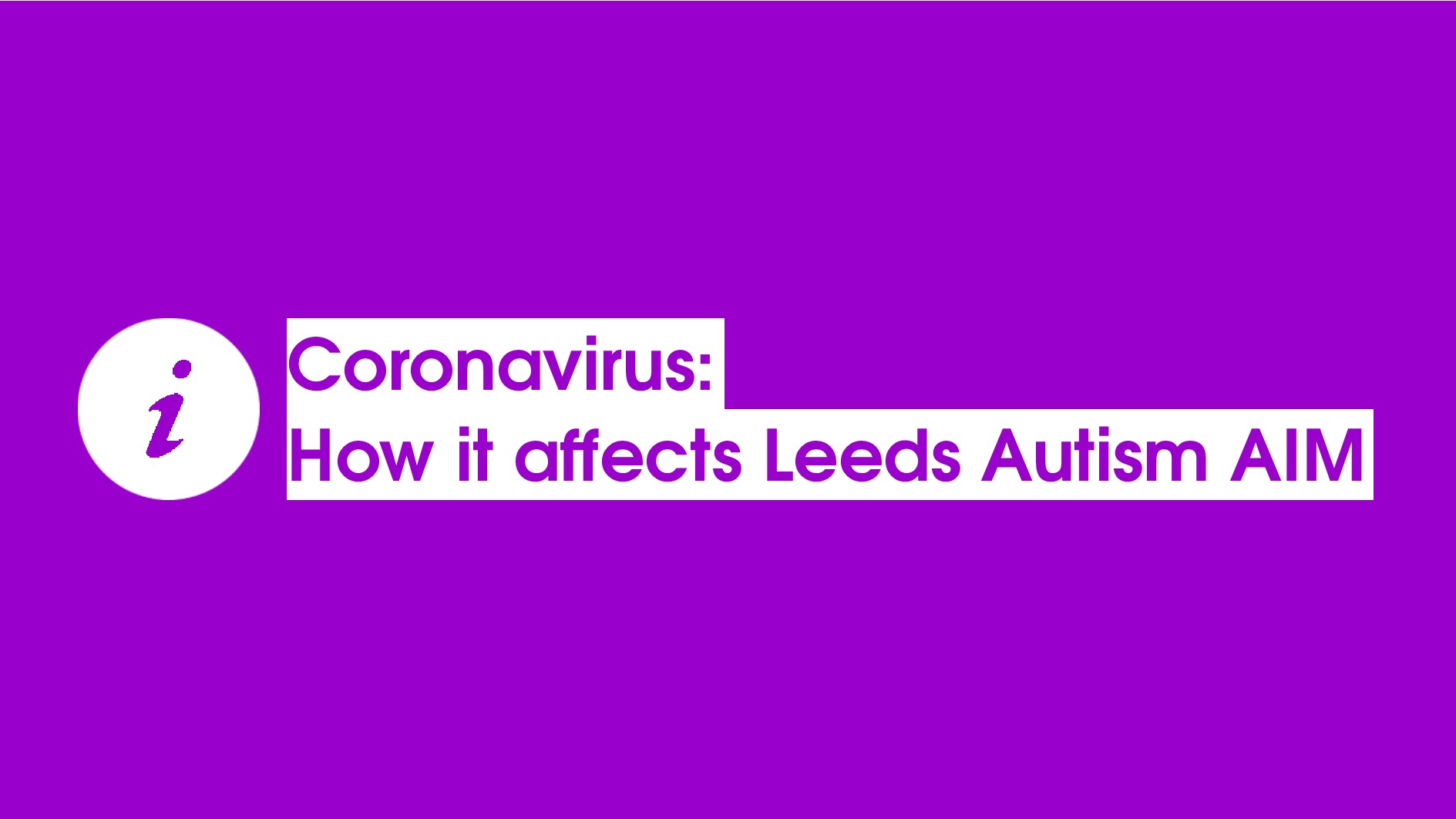 Due to current guidance around the Coronavirus outbreak, we will not be running the Autism Hub drop-in session and groups today and for the next few weeks. We will continue for now with more limited booked appointments whenever possible.
We will continue to offer support and information to you during this time and we are further developing our online support. We will keep you updated on this offer through our website, social media and by email.
We are still here, so please contact us if we can help with anything in the meantime
You can email the team at [email protected]. You can also call the Advonet office on 0113 244 0606. In addition to that, you can contact us via our Facebook page at https://facebook.com/leedsautismaim or on Twitter at https://twitter.com/leedsautismAIM.
In the next few days, we will have more details of how you can access support and information from the AIM team remotely. Thank you for your understanding and patience.