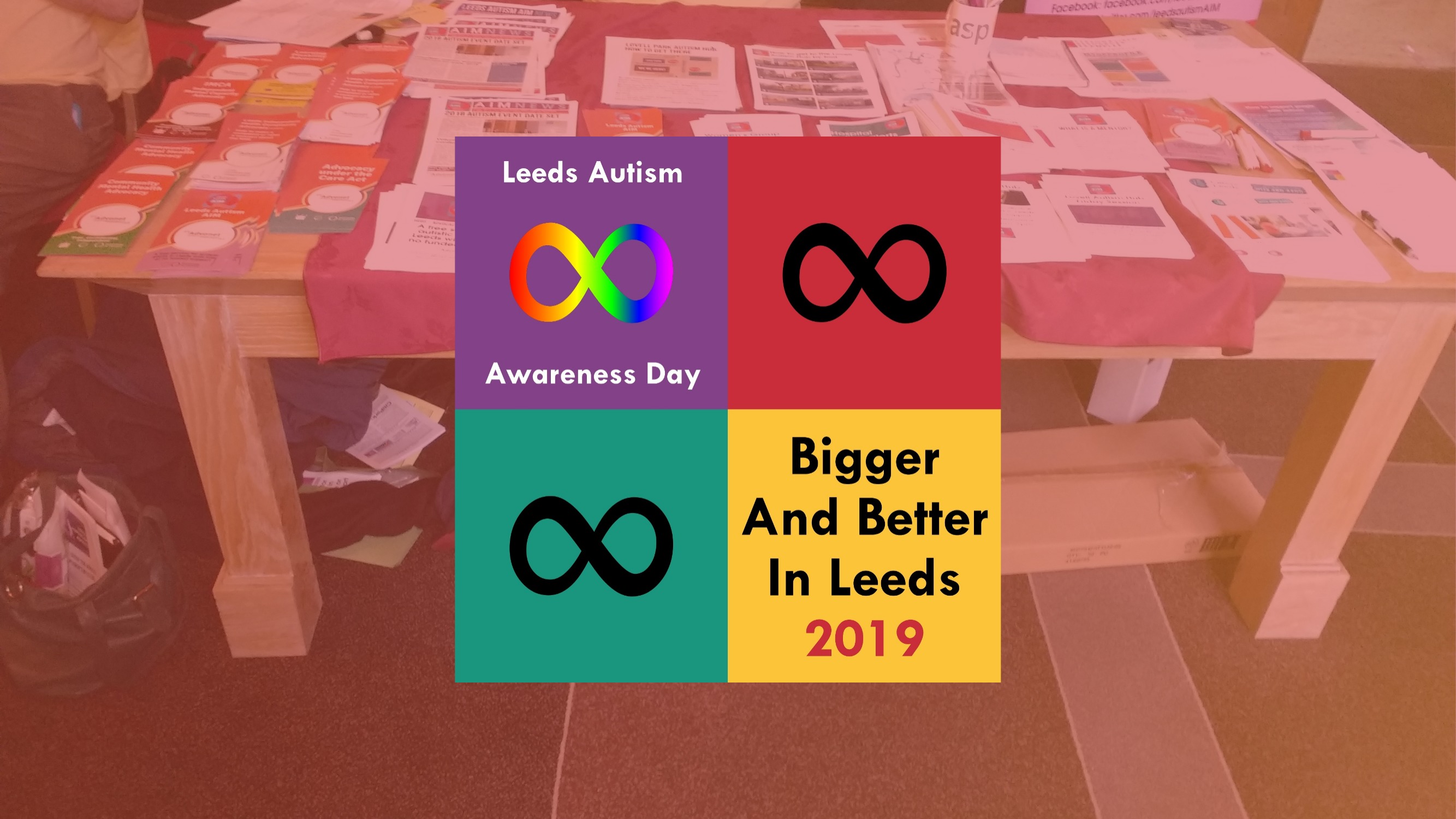 This year's Bigger and Better in Leeds Autism Show, an autism awareness and acceptance event, has a date and venue confirmed. The event will be held on Tuesday 25th June from 9:30am to 3pm in the Banqueting Suite of Leeds Civic Hall. As was the case for previous events, it is completely free to attend. Bigger and Better moves from its traditional April slot.
On the day, there will be stalls run by autism-specific services for adults and children, as well as organisations who provide support for autistic people among other groups. Leeds Autism Services, Leeds ABC Group, Specialist Autism Services and Leeds Autism AIM are the groups organising the event.
Autistic speakers
Aside from information stalls, the event will also have a few guest speakers, most of them being autistic and some being from the Leeds area. Confirmed speakers include autistic academic and author Dr James McGrath and Harriet Chapman, the owner of social enterprise Brick 42.
Leeds Autism AIM, Leeds Autism Services, Leeds ABC and Specialist Autism Services will be among the stallholders at the event. Other services who will definitely be there include 4Neurodiversity, Brick 42 and the Leeds Autism Diagnostic Service (LADS). In total, more than 20 organisations supporting autistic adults, autistic children and parents/carers will be present.
Further info
One of the main attractions at this year's event is a tower made of Lego, which will represent the number of autistic people with an official autism diagnosis in Leeds. So far, two sponsors have come on board for the event – Marriott Leeds and Donisthorpe Hall.
The event is open to anyone in the Leeds area who wants to find out more about autism and autism-specific services in the city. For further info, please go to the Bigger and Better in Leeds website at biggerandbetterinleeds.org.