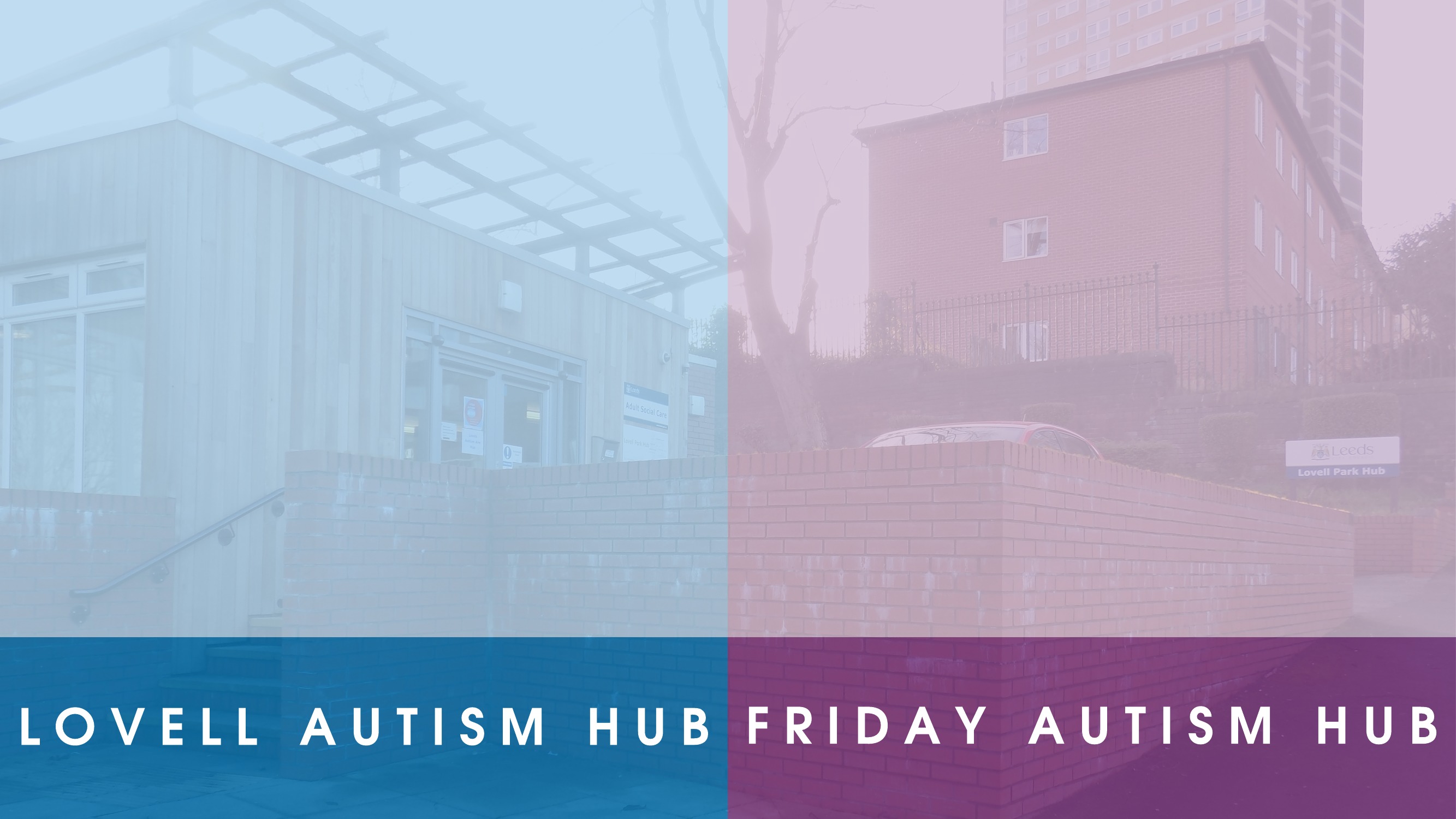 We have something for parents, carers and partners of autistic adults at our weekly hub, whilst our fortnightly session still continues apace. Here is what we have in store at our hub sessions next week:
Lovell Autism Hub – Tuesday 14th August – 3:30-7pm
We're able to produce personalised resources for you between 3:30pm and 6pm. These can include personalised autism alert cards, GP profiles and employment profiles.
Carers Leeds have their monthly Carers Group on from 5pm to 6:30pm. This is open to parents, carers and partners of autistic adults who live in the Leeds area.
Ian from the Chapeltown Citizens Advice Bureau will be around from 3:45pm to 7pm. He is able to give useful information on areas like benefits and bills.
Our staff and volunteers will be around in some capacity to provide limited advocacy support, information and signposting.
Friday Autism Hub – Friday 17th August – 4-7pm
Our fortnightly Friday Hub session is near enough fully-booked. You can, however, enquire about booking an appointment for the 31st – please contact us if interested.
At this session, we have the following support available:
One-to-one peer support
Information from the Citizens Advice Bureau
Employment advice
One-to-one advocacy support e.g. help with filling in forms
Getting to the Hub
For directions and a list of buses that stop near the Hub, please go to the Lovell Autism Hub page of our website.