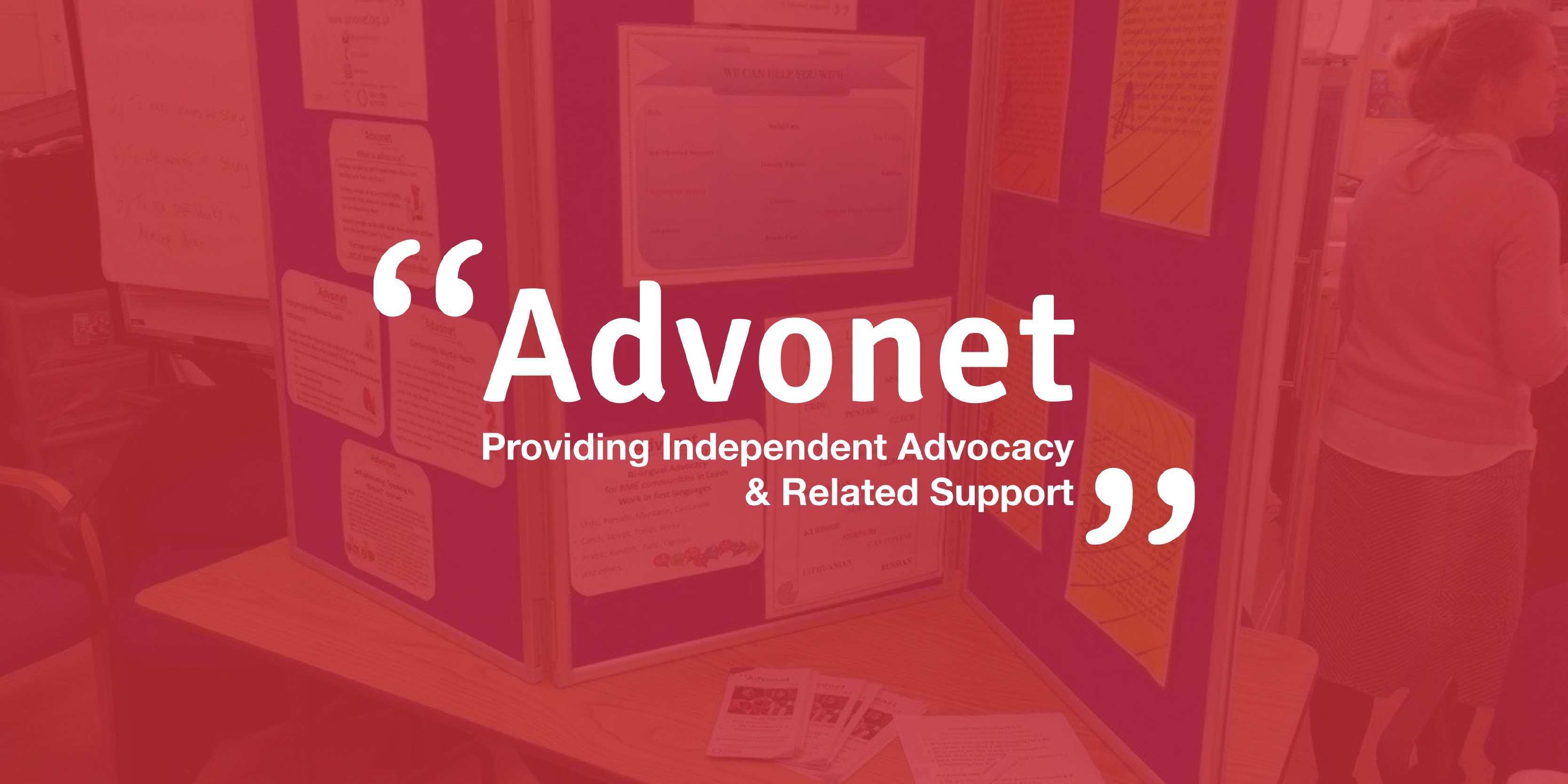 Advonet are to hold a big event, celebrating all the good work that advocacy can achieve. Next month, they will be at a city centre venue, presenting Strengthening The City Through Advocacy. The event will feature talks and workshops from Advonet and a host of other organisations.
The events aims are to:
Increase the understanding of the diverse needs of different communities in Leeds
Identify gaps
Explore and establish new partnerships between organisations
Learn about how to provide community advocacy
Find out about how specialist advocacy services work
Who's coming?
There are many different groups in the public and third sector coming along. They will be delivering different parts of the event. The groups in question are:
What's happening?
On the day, there are workshops about providing advocacy, improving advocacy and how it makes a difference. There are also:
Awareness sessions on the different types of advocacy
Presentations on advocacy and what the future holds for it
At the event, there will be stalls for the various groups attending, as well as Advonet's own services. A buffet lunch will be provided, while there are opportunities to network and find out about what each service does.
When and where?
Strengthening the City Through Advocacy is on Wednesday 28th June from 10am to 2pm. The venue is Leeds City Museum.
It's free to enter, but to book a place, please visit the Eventbrite page to register. You will receive confirmation of your place in your email inbox.
In the meantime, you can find a map to the venue below:
[googlemaps https://www.google.com/maps/embed?pb=!1m18!1m12!1m3!1d3831.2190778557497!2d-1.550006790461865!3d53.801293134035994!2m3!1f0!2f0!3f0!3m2!1i1024!2i768!4f13.1!3m3!1m2!1s0x0%3A0x15d618c32f35e14!2sLeeds+City+Museum!5e0!3m2!1sen!2suk!4v1496232355103&w=600&h=450]